Cheap broadband is a competitive battlefield. With the likes of Sky, TalkTalk and even John Lewis on the scene, internet providers have to come up with some pretty special rates to lure customers their way.
That's exactly what BT-owned Plusnet has done. It's just knocked a pound per month off the bills of its cheapest broadband deal and halved the upfront cost to a fiver. Pretty good in it's own right, but fantastic when you consider that it will also give you £50 cashback when you sign up.
The internet deal – more on which below – is only  available for a week, so you've got until the end of next Tuesday January 16 to get sign up. Or to see just how well Plusnet Unlimited Broadband competes against its rivals, you can head to our best cheap broadband only deals guide.
Plusnet's cheap broadband only deal: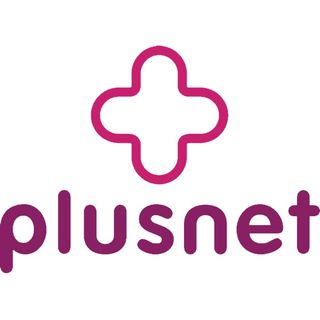 Plusnet Unlimited Broadband | 18 months | Up to 17Mb | Line rental inc. | £5 activation | £18.99pm + £50 cashback
If you're hunting around for the best broadband deals on the market, then Plusnet currently pips the rest to top of the podium with its standard ADSL internet plan. You're tied in for 18 months, but at least that means you know you're getting those super cheap bills for longer. Sky Broadband Unlimited has the same monthly bills on a one year contract, but you have to pay £15 more upfront.
View Deal
What about if I want fibre broadband?
If you need to crank up the speed of your home internet then you'll be interested to know that Plusnet has also reduced the price of its entry-level super fast fibre optic broadband. Plusnet Unlimited Fibre Broadband now costs £23.99 per month. It's another 18 month plan and the activation costs absolutely nothing upfront, but that tidy little cashback perk isn't available.
But unlike on ADSL, Plusnet isn't the king when it comes to the best fibre broadband deals. At a mere £20 per month and free activation, Vodafone Unlimited Fibre 38 is unbeatable for price at the moment. And if you really have a taste for cash perks, then take a look at BT Broadband Unlimited Infinity 1 for £29.99 a month – you get a £100 pre-paid Mastercard and up to rapid 52Mb connection speeds.
How do I claim the cashback?
It all sounds pretty simple. Plusnet says that once your broadband and home phone line is activated you will receive an email. Follow the instructions therein and Plusnet will send you a cheque for £50 cashback. Don't delay though – you have to submit your cashback claim within 2 months of receiving the email, otherwise you'll lose out.
Existing Plusnet broadband customers
If you're a current Plusnet customer, unfortunately this offer doesn't apply to you. Similarly, you're not permitted to claim this price if you've had Plusnet before. This sensational offer is only for customers that are new to the provider.
Best broadband deals
You can't beat Plusnet purely on price at the moment. But if you want an all-singing, all-dancing package that features broadband and TV, Plusnet can't help you. It's only dealing in broadband at the moment.
With TechRadar's price comparison tool you can compare and contrast all of the best deals available on the market right now. Head to our best broadband deals page, pop in your postcode, filter your requirements and we'll spit out the best deals on the market specifically for you.